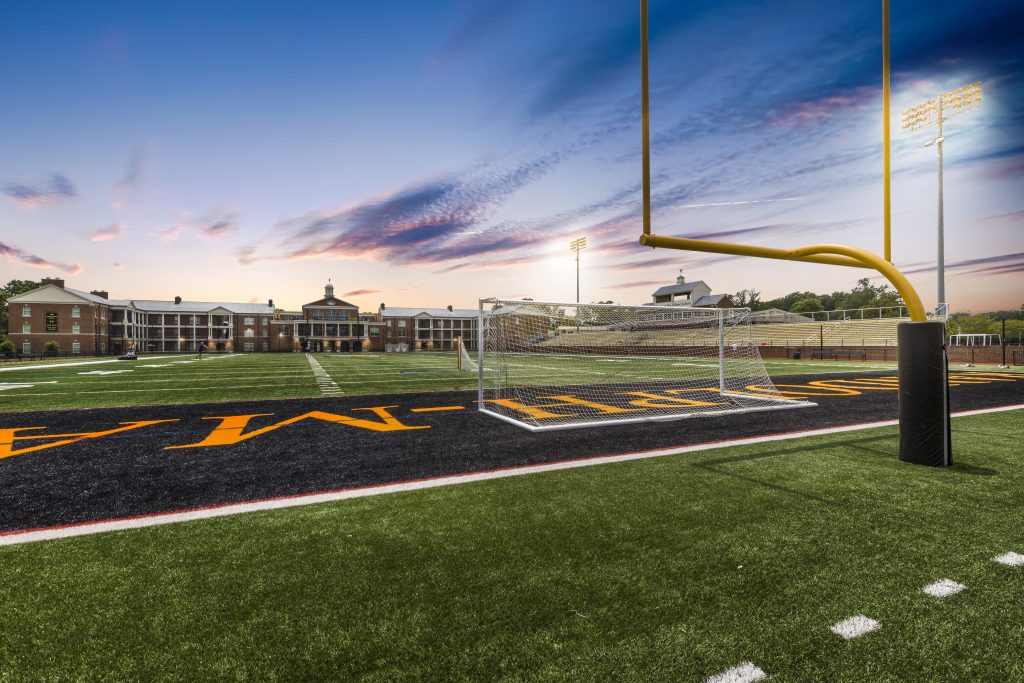 Hugh Stephens Field at Estes Park
This 2-phase project for Randolph-Macon College consisted of the installation of a new NCAA regulation baseball field featuring 2 bullpens, a batting cage, "Home" and "Visitors" dugouts, and a customized scoreboard. The second phase included the installation of new permanent grandstand seating, a new press box, ornamental security fence, and brick paver walkways.
Day Field
After the successful completion of the Hugh Stephens field, Randolph-Macon contracted with Kjellstrom + Lee to relocate and upgrade their football field. The field was moved to an area adjacent to Stephens Field and included improvements and upgrades into an NCAA regulated football/Lacross field together with a state-of-the-art synthetic turf, new walking track, visitors stands, scoreboard, field lighting, and brick walkways.